Valuable resources to help you succeed
Complete your 530 coursework the quick & simple way, with the world's most comprehensive ACII coursework resource.
Our on-demand 530 resource hub equips you with a catalogue of our most valuable ACII research materials, designed specifically to help you successfully complete your 530 assignments.
Hear what other students have to say...
Companies with a Licence
If you work for any of the companies below please get in touch with us at [email protected] to arrange your enrollment
We make insurance fun
Through years of coaching insurance professionals, we've learned a thing or two about what works and what doesn't when it comes to learning. So all our study materials are structured in a way that helps you absorb, understand, and retain - so you can easily apply what you've learned to your coursework (and later, your career)!
We don't do boring. Our support resources are broken down into fun, easily digestible sections you can come back to as often as you like. 
We've helped thousands of students get through their ACII with ease. 
Now, it's your turn.
The easy way to learn
ACII coursework requires a different approach than CII exam revision. Even with the information available and the resources on RevisionMate, it requires commitment, further research, and a thorough understanding of the theory and how to apply it in practice. If you find it challenging - you are not on your own.
We've compiled our many years of experience, industry knowledge, and connections with real practitioners, to bring you a simple, yet effective resource hub that will help you learn everything you need to know to approach your assignment questions with confidence.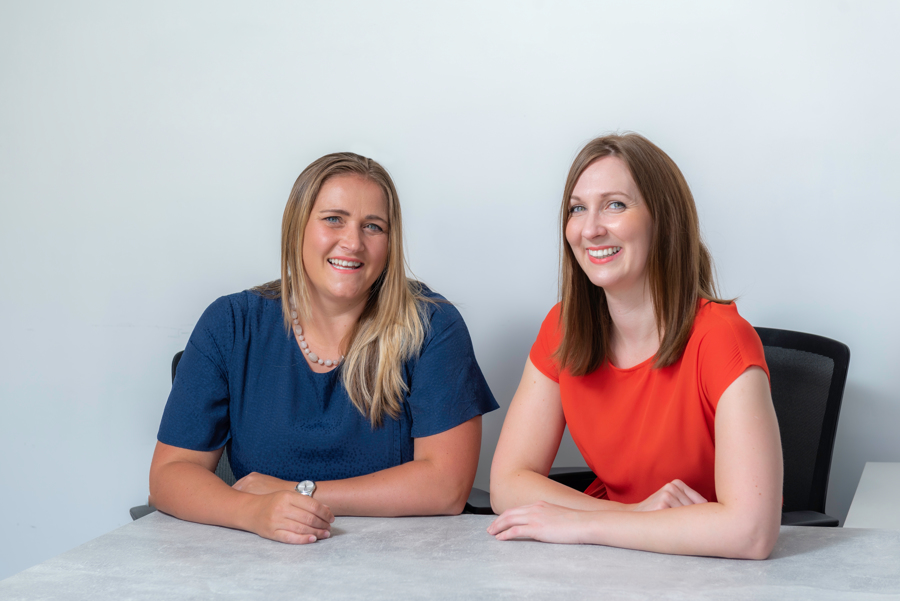 Meet Sam & Grace
We're Sam & Grace and we're on a mission to make insurance fun. We both hold our ACII and have over 25 years between the two of us in helping insurance professionals through their CII exams.
Over the years, we've found certain study methods consistently yield success - where others fail. And having taken the exams ourselves, we know how dry the material can be, and how challenging it is to focus your attention where it matters most.
With us, you're not going it alone. We're here to guide you every step of the way. Like your own personal cheerleader (minus the pom-poms).
"Our courses offer a comprehensive programme of guided study, saving you time and energy so you can focus on what matters most."
Samantha Ridgewell, Managing Director, Empower Development
Get a free sneak peek
Try 530 right now for FREE, no account needed to access our 'PREVEW' sections!
Check your inbox to confirm your subscription
 FAQ
How can you help if you don't know what my questions are?
Great question! We cover a wide range of topics tied to the syllabus and learning outcomes as described on the CII Group website. 
More importantly, having been through the ACII ourselves (and coaching many, many people through it since), we know the challenges students face when structuring the coursework, and how to break down the course topics with scenarios covering the syllabus which you'll find useful when answering your coursework questions. 
P.S. please don't tell us your questions, we are not allowed to know them!
What's in the resource hub?
The hub contains 9 resource categories, beginning with an introduction to ACII and how to approach coursework, and ending with supplementary research links and resources to help further your learning. Every hub contains:
Navigating your ACII (coursework research, referencing, and other practical matters)

Interviewing the Industry (subject matter expert interviews)

Technical Topics (key areas of learning)

Refreshers (crossover theory from earlier course modules)

Concepts "in a nutshell" (at a glance overviews of key concepts and terms)

Perspectives and Scenarios (insights from insurance professionals)

Real Time Research (live research, showing you how to research given topics in real time)

Snip it Summaries (animated scenarios, perfect for visual learners)

Research Resources (links, further reading, and more)
Why it works
By giving you detailed insight into case studies, perspectives and scenarios led by insurance professionals, you will see first-hand how practitioners approach issues that are similar to those you'll cover in 530 assignments. 
This insight, paired with the information in our on-demand resource hub, gives you everything you need to successfully apply the theory to your assignment questions. 
Our resource hub combines digestible, easy to understand slides, industry interviews, topic refreshers, 'in a nutshell' overviews, and animations involving real-life scenarios. 
We give you the support you need to: 
Know

where to start

and

how to research

for your topics

Take

case studies and interviews

and extract useful, relevant information from them

Understand and absorb the 530 information

, so you can use it in your assignments (and your career!).
Armed with this knowledge, we've put together a one of a kind ACII resource hub that: 
✔ Walks you through the 530 key concepts step by step
✔ Provides valuable interviews with insurance professionals, where we go deep into topics with subject matter experts, giving you relevant perspectives and opinions from people who've "been there, done that"
✔ Explains complicated topics in simple, relatable terms
✔ Makes concepts and cases memorable by combining visual references with real life examples
✔ Strips out the 'fluff' and drills down into the topics you need to know
✔ Makes learning fun
This is the only course of its kind in the world! You can rest easy knowing you're learning in a way that prioritises results, while getting the very best support from insurance pros.
Previous success stories
Most people come to us via recommendation from their colleagues and friends. While we don't want to toot our own horn too loudly, these endorsements say more than we ever could.
"Anyone studying for their CII qualifications will understand the challenge and pressure when it comes to preparing for the exams. If you are lucky, you may come across some old exam papers, or receive some dubious advice from those who have scraped a pass before. And then, once in a while, someone produces what I refer to as a 'game changer' in the world of learning. Sam and her team have produced world-class online revision materials to help students prepare for their CII exams. Within minutes of advertising this service, I was inundated by staff wanting access to these revision materials and by staff who had put off their studies for years. I would liken the quality of the materials to that of having your own 'personal coach' and they get my full recommendation for anyone wanting to study for their CII qualifications." - Phillip Westermeyer, Learning and Development Manager, Starr Underwriting Agents Ltd.
"I found this course to be an incredibly useful and encouraging aid for my studies. Sam and Grace are wonderful teachers, who really empower your goals of learning. I will be enrolling for their revision courses for all my exams going forward without hesitation and would strongly recommend to anyone who needs a boost of confidence to get back into studying." - Hannah Mellalieu 
"I would like to start by thanking you and the whole team at Empower Development for the On-Demand Courses. It was of great help because I am currently located in India and was preparing for the M05 alone. I have successfully completed the M05 module ( both course work and assignment). The on-demand module helped me study at work or while traveling and was of great help and I truly appreciate that." - Piyali Bannerjee
Breeze through your 530 course with help from the experts in CII revision!
Our one-of-a-kind study solution will walk you through the course material, step-by-step, using techniques that make the content memorable, easy to understand, and fun.
To date, we've helped thousands of students get through their ACII with ease.