IF1 Revision Support, Made Simple


Our one-of-a-kind study solution will walk you through the IF1 course material, step-by-step, using techniques that make the content memorable, easy to understand, and fun.
To date, we've helped thousands of students get through their exams with ease. Now, it's your turn...
"It's without doubt one of the best training tools I've come across for studying. I'm a visual learner and the study material was easy to understand and complimented my research and reading of the learning material, perfectly.
If you're at any stage of your CII exams." - Luke
Companies with a Licence
If you work for any of the companies below please get in touch with us at [email protected] to arrange your enrollment
Hear what other students have to say...
"I found it really beneficial, it was easy to use and great to have the chapter explained in a simplified way, far less daunting than the book and the CII website which can be overwhelming! The posters and quick tests all really helped! You have done a fantastic job and I will be definitely recommending to my colleagues, thank you so much again." – Kellie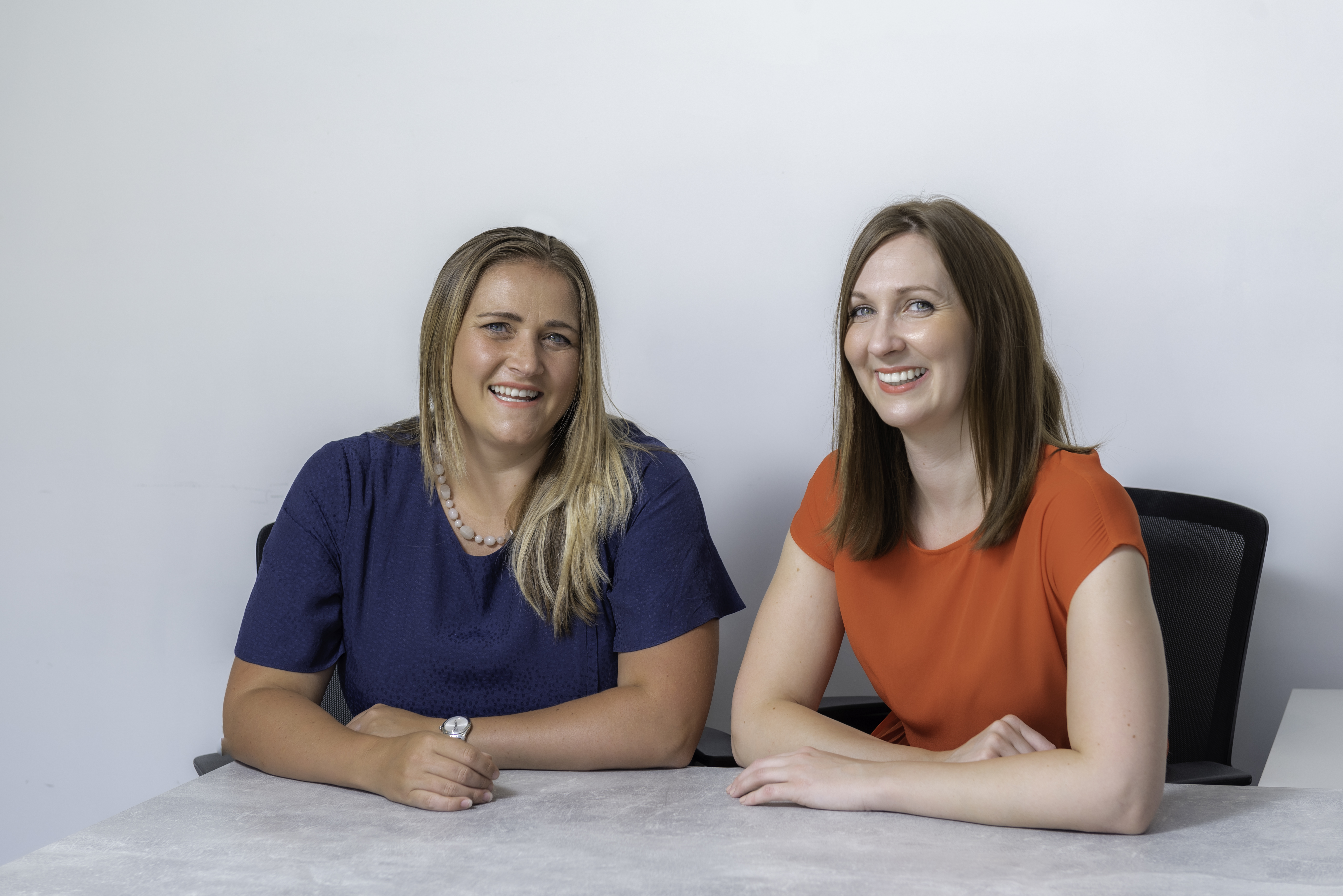 Meet Sam & Grace
We're Sam & Grace and we're on a mission to make insurance fun. We both hold our ACII and have over 25 years between the two of us in helping insurance professionals through their CII exams.
Over the years, we've found certain study methods consistently yield success - where others fail. And having taken the exams ourselves, we know how dry the material can be, and how challenging it is to focus your attention where it matters most.
With us, you're not going it alone. We're here to guide you every step of the way. Like your own personal cheerleader (minus the pom-poms).
"If anyone is studying toward the Cert CII then I'd 100% recommend the Empower Development revision aids course! Explains things in a different way to the text books to help you understand!" - Natalie
Start learning now, 100% risk free!
Try Chapter 1 right now for FREE, no account needed!
Check your inbox to confirm your subscription
FAQ's
It's the weekend and my exam is on Monday. Help?!
We recommend starting this course 6-12 weeks before your exam to give you the best learning experience possible. However, we're also human and know all too well that life happens.
In a pinch, you can cover the course material in under a day.
Test yourself with the practice questions throughout. Drink water. Breathe. You've got this!
Does your course teach everything I need to know for my exam?
Yep! We've left nothing out, although we still encourage you to read the textbook! Every topic in the module is covered in detail, and you'll have the opportunity to practice multiple choice questions at the end of each section.
You can go over the material as often as you like to make sure you remember and understand it.
Can you guarantee I'll pass?
Short answer - no. We can get you as close as humanly possible, and give you everything you need to be successful - but you've got to put the work in. In the unlikely event that you don't pass even with our help, if you purchase the 'revision course' you've got access to the course for 12 months. Come back, pace yourself, then try again. You can do this.
How long can I access the course?
By enrolling on this course, you get access to this course for 12 months. Alternatively we have a 'crammers course' which gives you access for 1 week.

With this course, you get:
Over 5 hours of on-demand audio
11 chapters covering all the key principles from the IF1 module
Chapter round-ups to summarise your learning
1 hour audio on 'What You Need to Know', specifically for IF1

What will you learn?
Our course covers all the learning outcomes detailed in the Insurance, Legal and Regulatory (IF1) unit on the CII group website. At the end of our programme, you can expect to have a good understanding of the following key topics:
The fundamentals of risk and insurance
The intricacies of the insurance market, and how it operates
Contract and Agency - all about contracts, terms of business agreements, and the role of agents
Insurable interest, good faith and indemnity
Proximate Cause and the nature of perils
Contribution and subrogation (including real-world case information)
Compulsory insurance and the role of third parties
Statutory regulation
Consumer protection and dispute resolution
Save time, study online
Fast-track your learning and improve your recall with our on-demand, structured course. Start revising immediately and study at your own pace, then test your knowledge throughout with our exam practice questions.
✔ Study anywhere, any time
✔ Drill down into the syllabus
✔ Fun, focused learning
✔ Immediate access
✔ 'Done for you' structure – just be ready to learn!
Previous success stories
Most people come to us via recommendation from their colleagues and friends. While we don't want to toot our own horn too loudly, these endorsements say more than we ever could.
"Anyone studying for their CII qualifications will understand the challenge and pressure when it comes to preparing for the exams. If you are lucky, you may come across some old exam papers, or receive some dubious advice from those who have scraped a pass before. And then, once in a while, someone produces what I refer to as a 'game changer' in the world of learning. Sam and her team have produced world-class online revision materials to help students prepare for their CII exams. Within minutes of advertising this service, I was inundated by staff wanting access to these revision materials and by staff who had put off their studies for years.I would liken the quality of the materials to that of having your own 'personal coach' and they get my full recommendation for anyone wanting to study for their CII qualifications." - Phillip Westermeyer, Learning and Development Manager, Starr Underwriting Agents Ltd.
"I found this course to be an incredibly useful and encouraging aid for my studies. Sam and Grace are wonderful teachers, who really empower your goals of learning. I will be enrolling for their revision courses for all my exams going forward without hesitation and would strongly recommend to anyone who needs a boost of confidence to get back into studying." - Hannah Mellalieu 
"If anyone is studying for their cert CII then I would 100% Empower Development for their revision aids and online courses! Explains things in a different way to the textbook to help you understand!" - Natalie Husband
Frustration-free study
You're probably feeling the pressure right now. The stakes are high, and you're busy - especially if you're already working. More often than not, you're sent on your way with a big book of information to memorise... and not much else.
There's so much to learn! Risk, legislation, insurance classes, cases, PRA, FCA, FSCS... to name a few. It's overwhelming.
The problem with trying to go it alone is that you don't know when you've done enough.
Are you studying the right topics?
You can read all the materials, take notes in revision sessions, spend hours searching for mock exams online, and still end up bleary-eyed at 2am, re-reading the same sentence 3 times and not retaining a single word.
We've seen it all before!
"Our courses offer a comprehensive programme of guided study, saving you time and energy so you can focus on what matters most."
Samantha Ridgewell, Managing Director, Empower Development
You're not the problem
Most revision styles prepare you to recognise the material, which only helps if you're allowed revision material in the exam. 
Spoiler alert: you're not.


How we're different
Our CII Courses train your brain to recall the material on cue - with a mixture of digestible, easy to understand slides, helpful audio, and animations involving real-life scenarios.
What to expect: after completing our course, you will understand the nature of risk, insurance and how the insurance market works, as well as the legal principles that apply to insurance contracts. You'll learn about regulation, the main regulatory bodies in the U.K., and consumer protection. We even cover ethical standards.
In short: we cover everything you need to study for your IF1 module, in detail.
Not only that, but you've had the opportunity to practice exam style questions over and over again - before you ever set foot in the exam.
It's normal to be nervous. But here? You'll be prepared.
Armed with this knowledge, we devised a one-of-a-kind course revision solution that:
✔ Walks you through the IF1 course material, step-by-step
✔ Strips out the 'fluff' and drills down into the topics you'll be tested on
✔ Explains complicated topics in simple terms
✔ Makes concepts memorable by combining visual references with real- life examples
✔ Tests your ability to recall what you've learnt, with multiple choice tests similar to what you'll encounter in your IF1 exam
✔ Makes learning fun
This is the only course of its kind in the U.K. (actually the world!).
Our webinars, posters, mind maps, practice questions, animations (and more) are ready to help you achieve your passing grade, and walk out of your exam feeling lighter than air, knowing you've given yourself the very best chance for success.
Breeze through your IF1 course with help from the experts in CII revision!